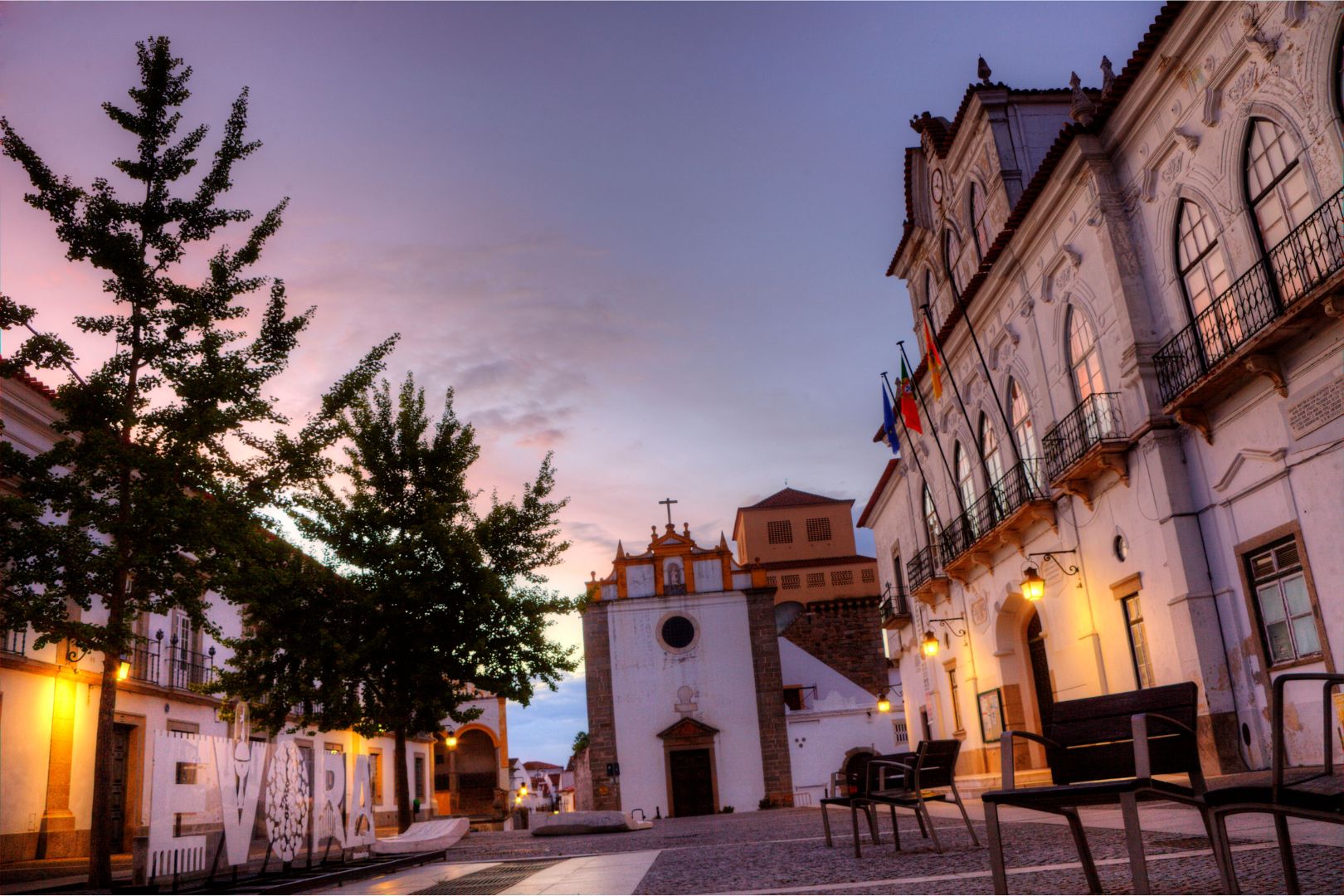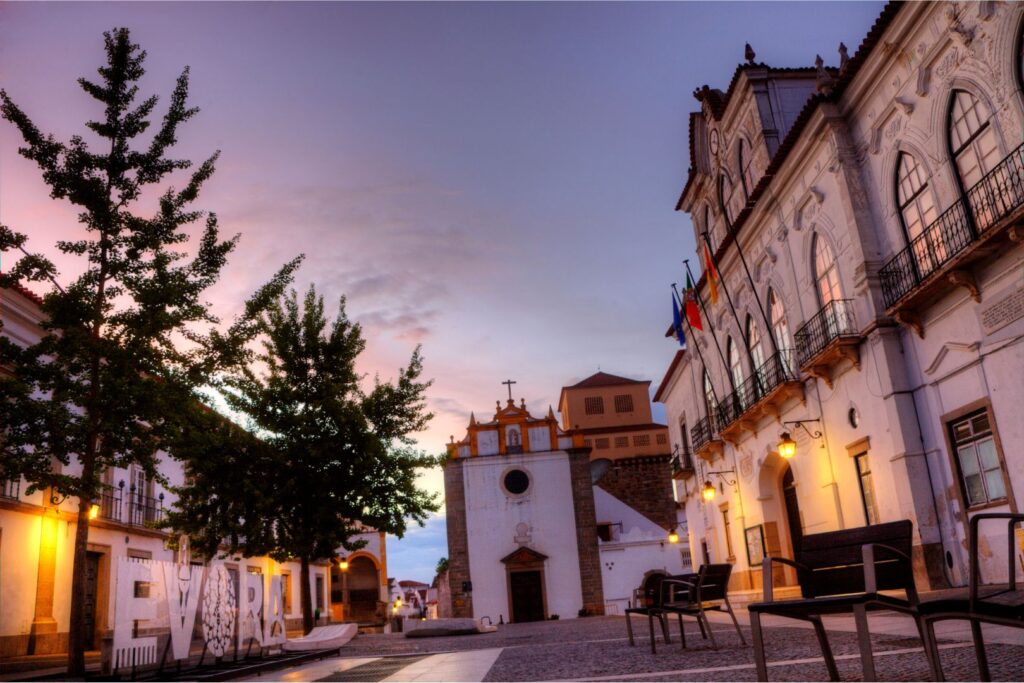 Each year, some cities chosen by a Committee receive incentives from the European Community and host various cultural activities. In 2027, deservedly, the beautiful and historic city of Évora will be the European Capital of Culture, together with Liepaja, in Latvia.
Évora is the historic capital of the Alentejo and serves as the seat of the Évora District.
Located in the interior of the country, Évora is one of Portugal's hottest cities in the summer, frequently subject to heat waves.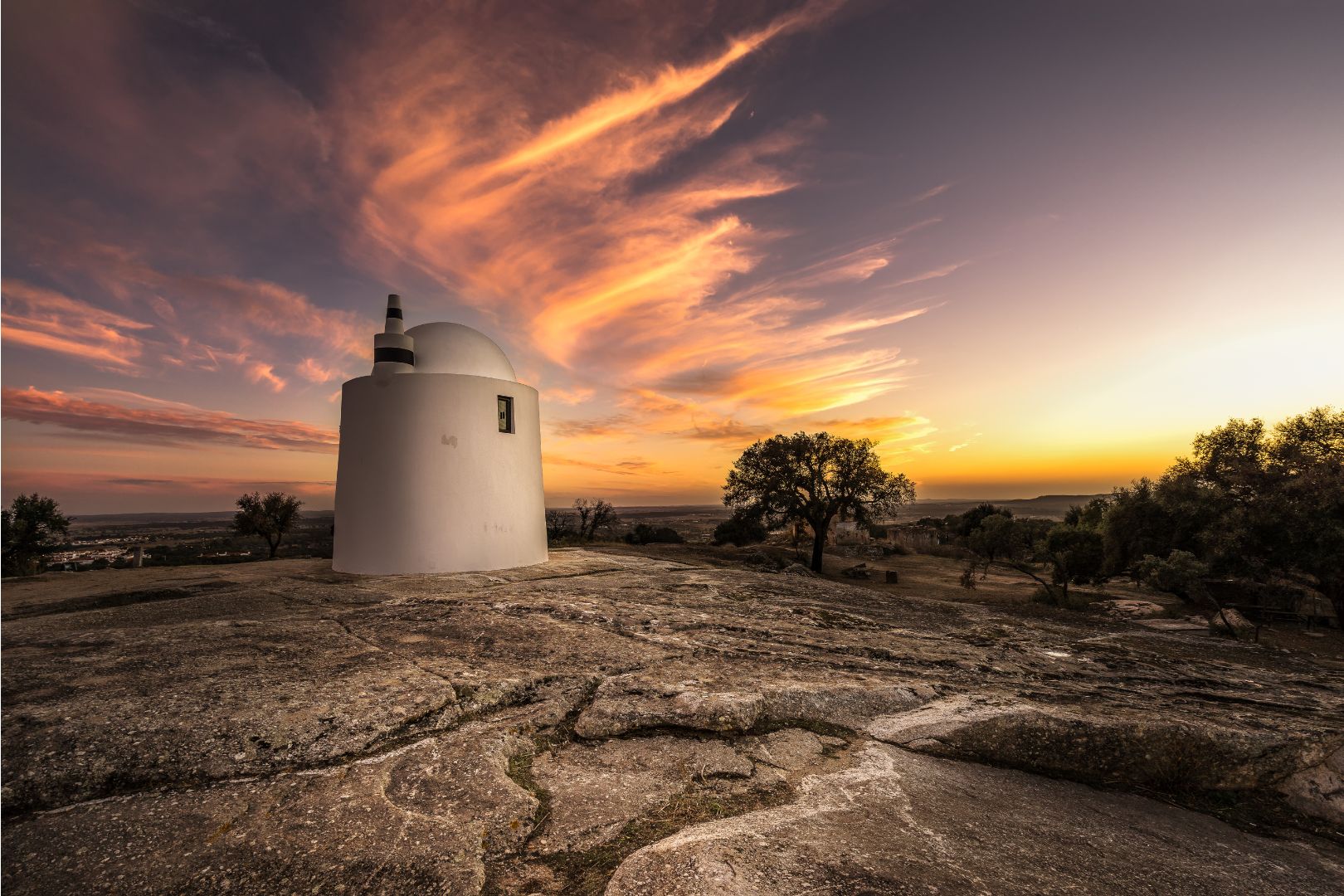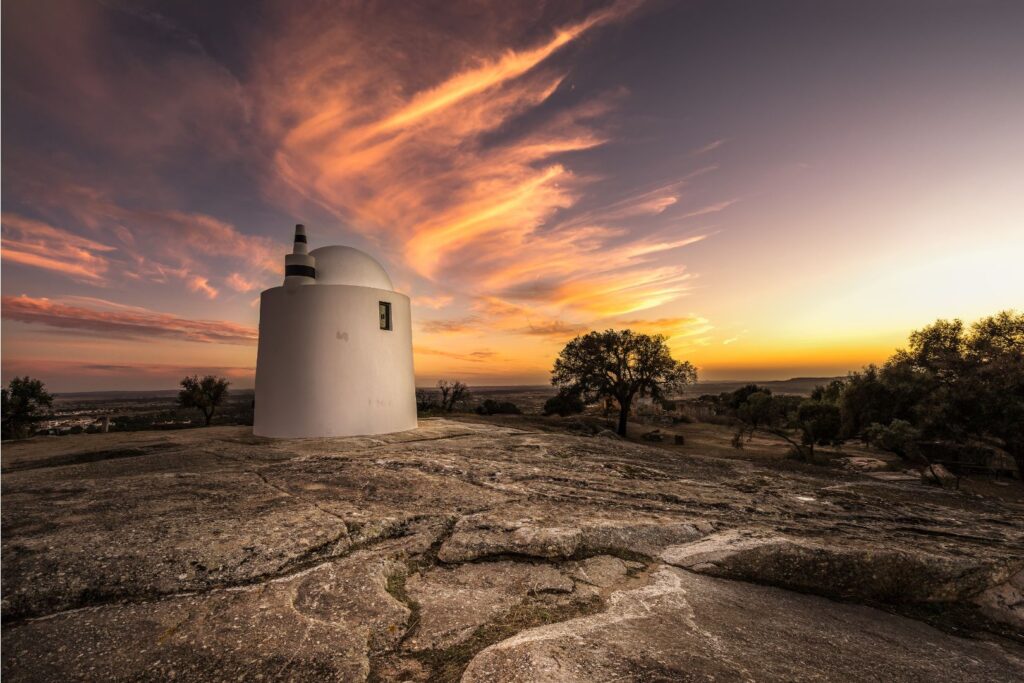 Due to its well-preserved old town centre, still partially enclosed by medieval walls, and many monuments dating from various historical periods, including a Roman Temple, Évora is a UNESCO World Heritage Site.
Walking along the sidewalks of its historic center is like listening to a story. Every window, door or sidewalk has something to tell. With the Alqueva dam just a few kilometers away, Évora has become an ideal destination for lovers of culture and nature.
Évora is a pleasant medium-sized city and has numerous monuments. Due to its long history, monuments and buildings are its main attraction to outsiders. However, there are numerous "Festas Populares" celebrating saints, holidays, "Feiras" (fairs) and cultural events sponsored by the municipality and other organizations
The city is relatively large compared to other medieval Portuguese cities like Óbidos or Monsaraz. But the historic center itself can be explored in a few hours.
If you have limited time to explore this beautiful city, don't miss three really special places: the Chapel of Bones, the Roman Temple and the Cathedral.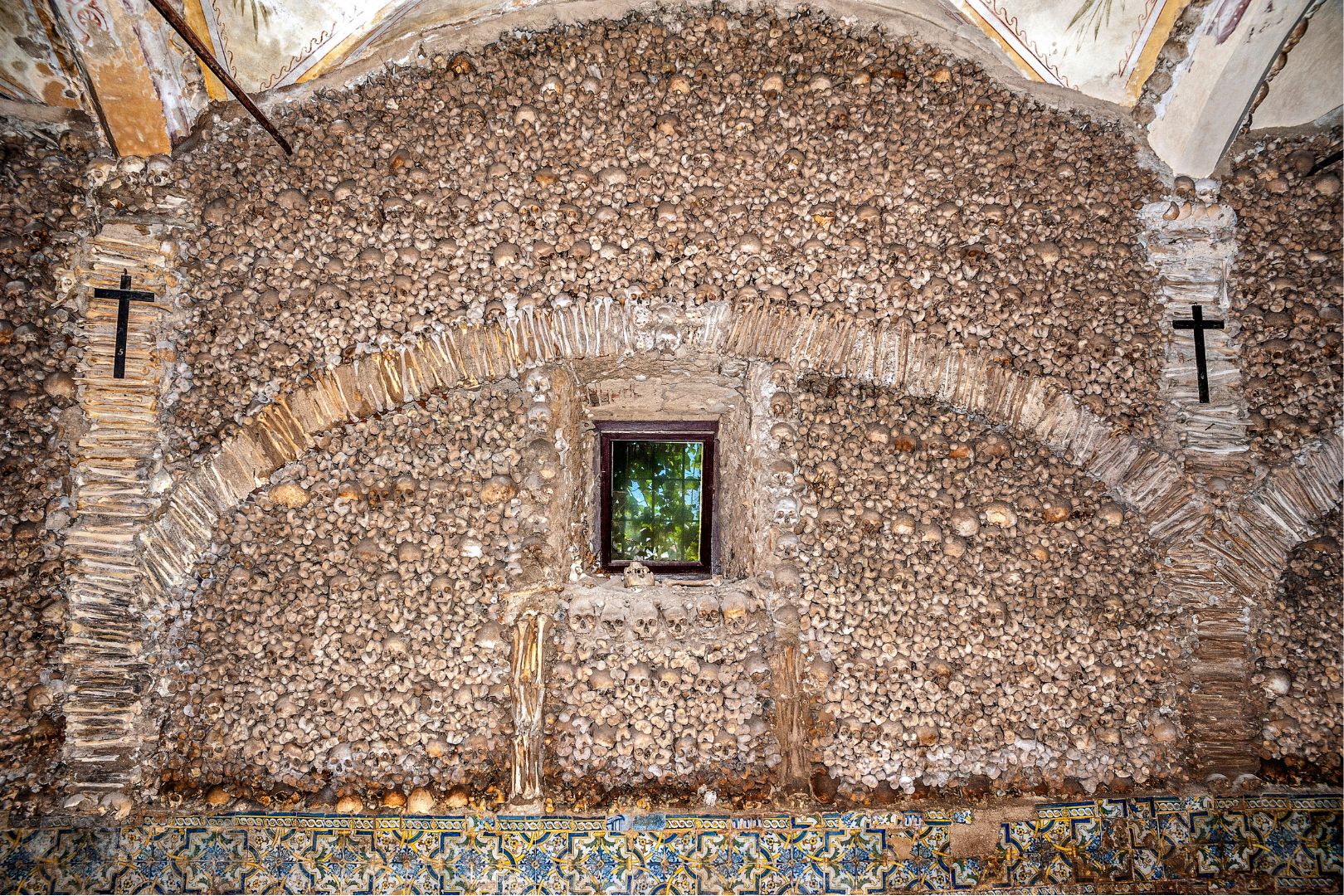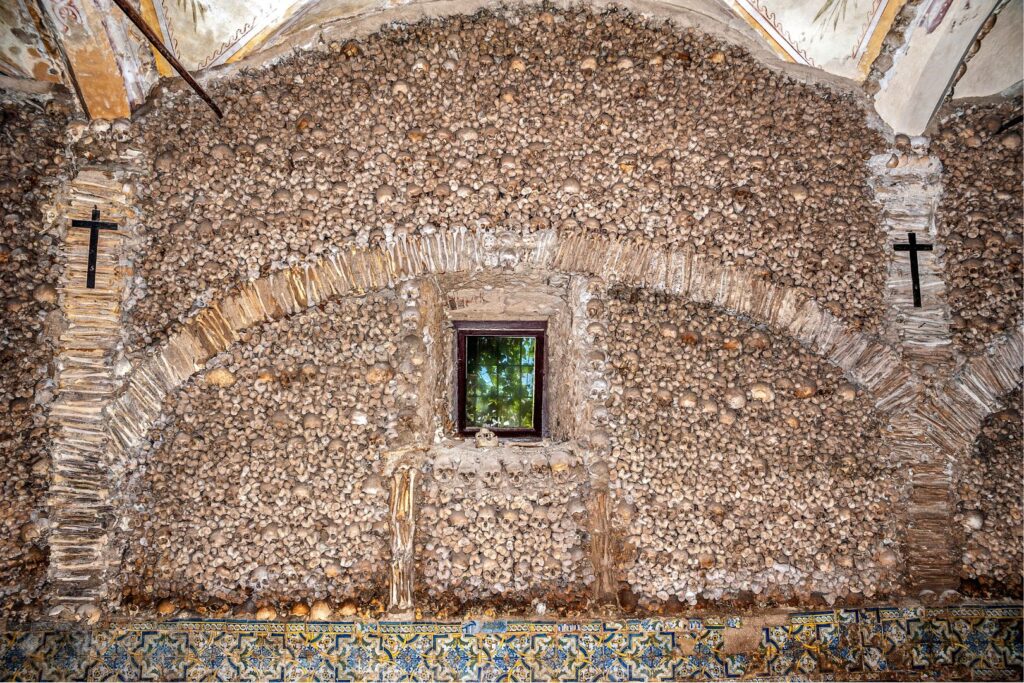 Built by Franciscan monks to provoke reflection on the transitoriness of human life and the consequent commitment to a permanent Christian life, the chapel has a famous notice at the entrance: "We, bones that are here, for yours await".
An estimated 5,000 corpses were exhumed to decorate the walls of the chapel. The bones, which came from ordinary people who were buried in Évora's medieval cemeteries, were arranged by the Franciscans in a variety of patterns. The chapel was built in the 17th century and is part of the Convent and Church of São Francisco de Évora.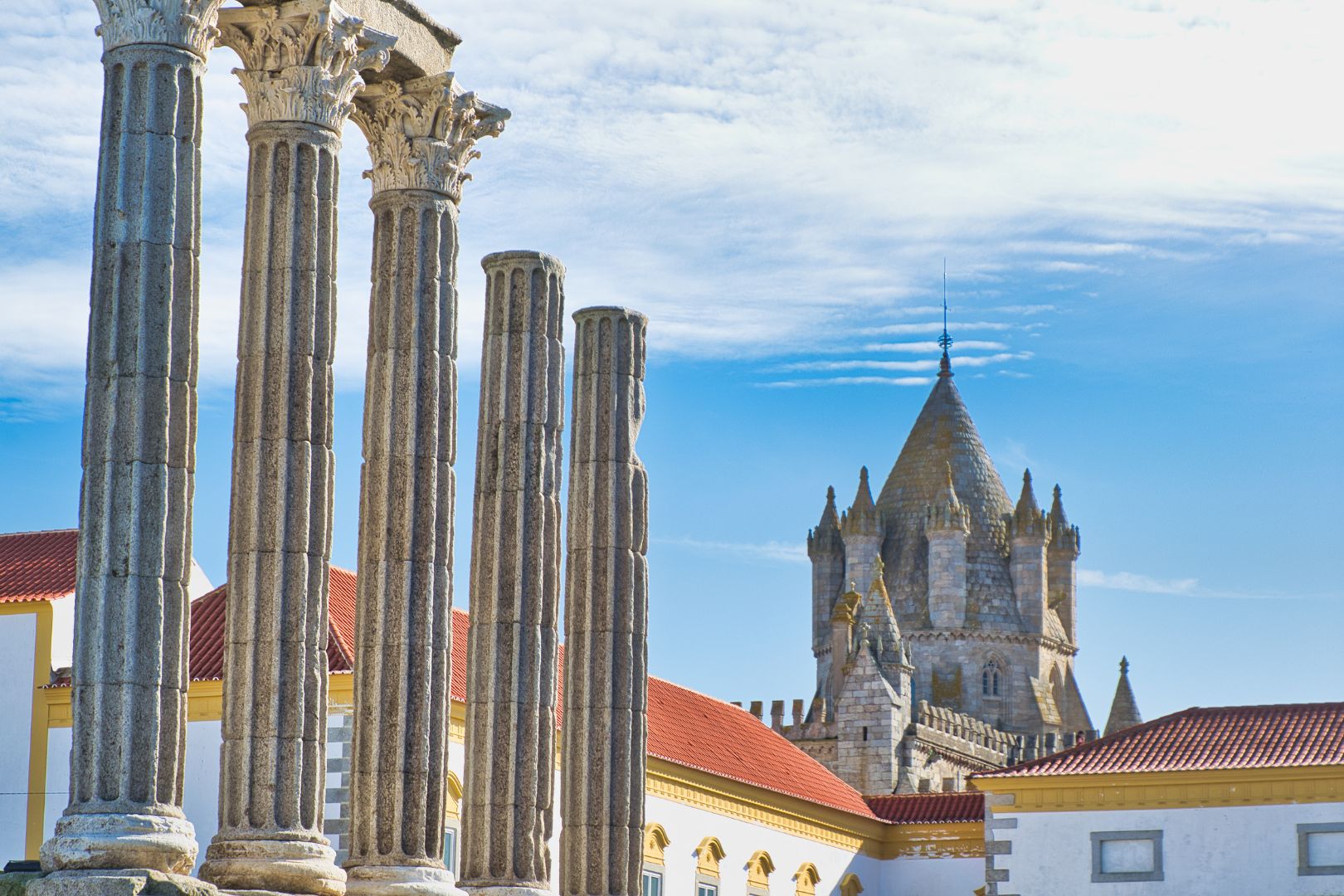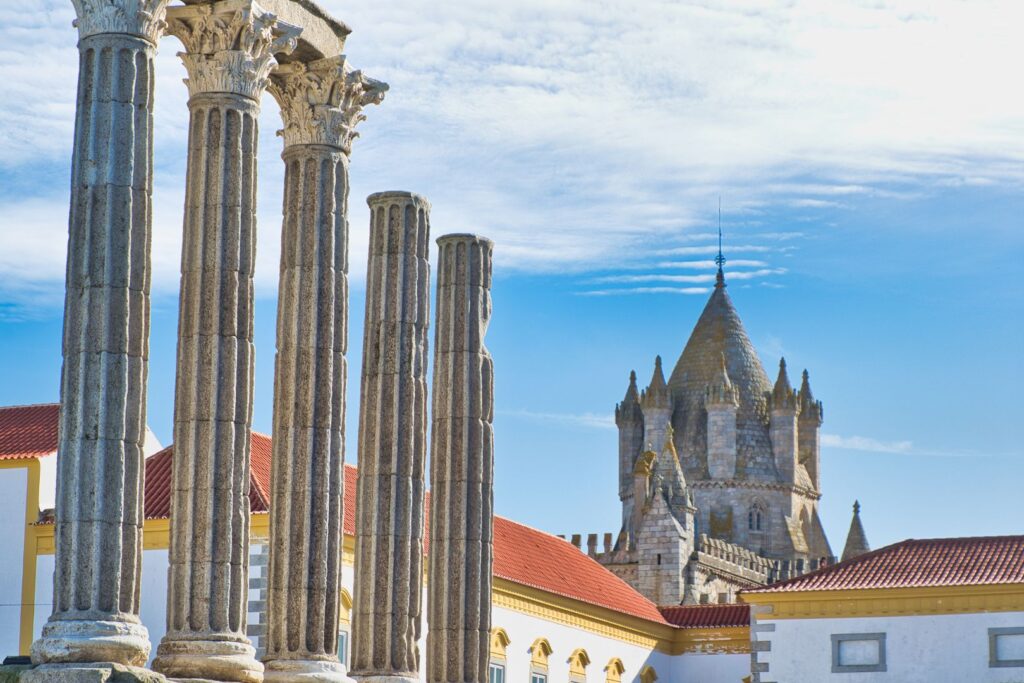 One of the most concrete symbols of the Roman occupation in Évora, being classified as a UNESCO World Heritage Site in 1986, the temple was built in the early 1st Century (AD) in honor of Emperor Augustus.
Although it is known as Évora Cathedral or Sé de Évora, the church is actually called Basílica Sé de Nossa Senhora da Assunção. It is located a few meters from the Roman Temple, and is considered the largest medieval cathedral in Portugal.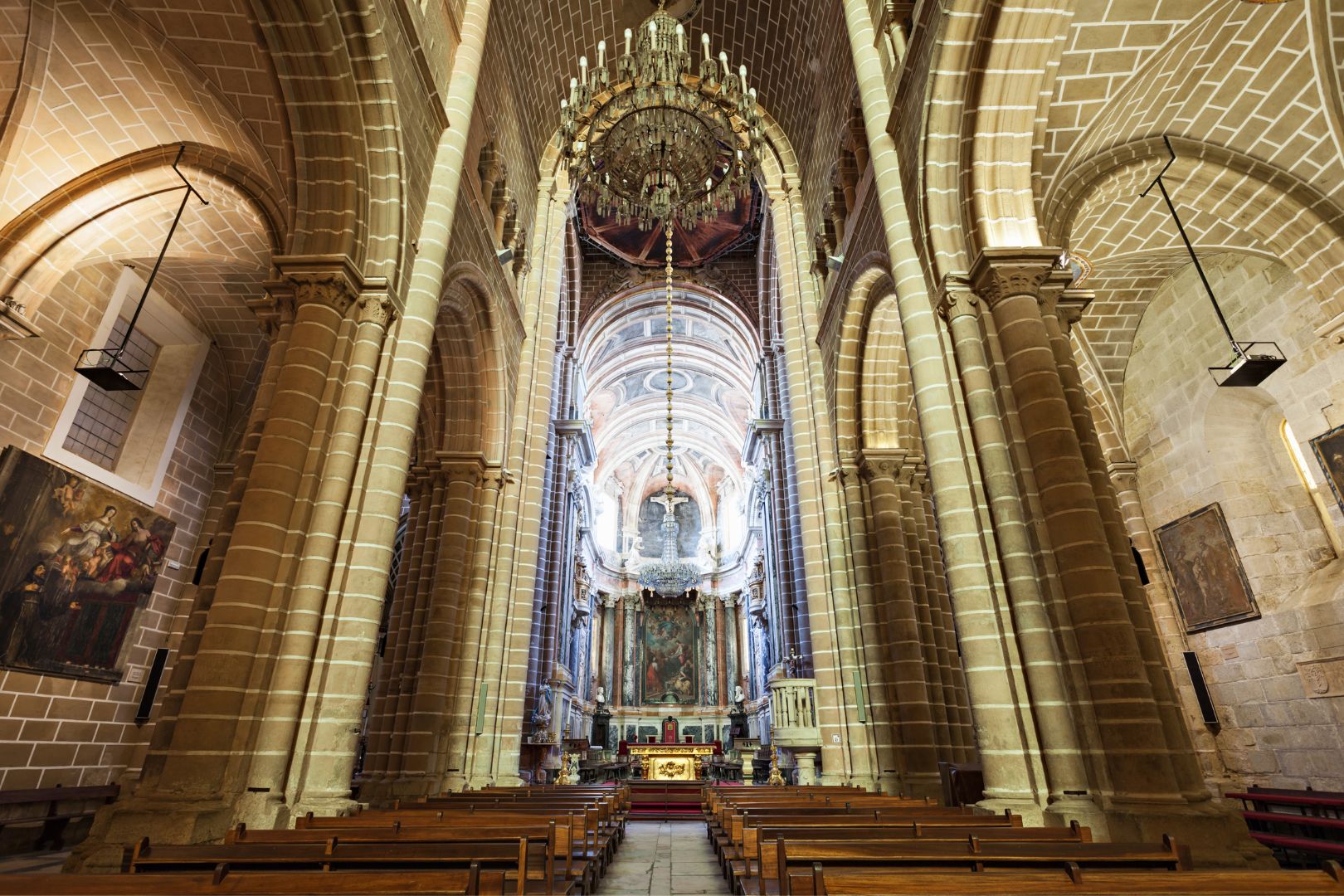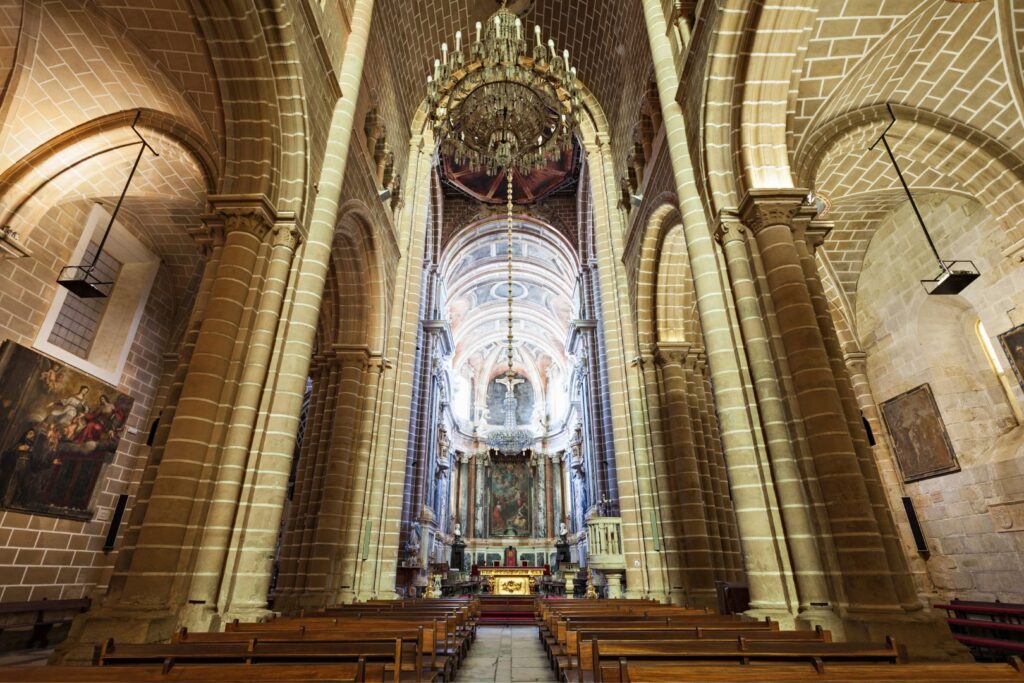 Book a Consultation and our team will help you to choose the best visa type, location and investment for you and your family.