Sintra: the enchanted village of Portugal
Sintra is one of the most urbanized and densely populated municipalities of Portugal. A major tourist destination famed for its picturesqueness, the municipality has several historic palaces, castles, scenic beaches, parks and gardens.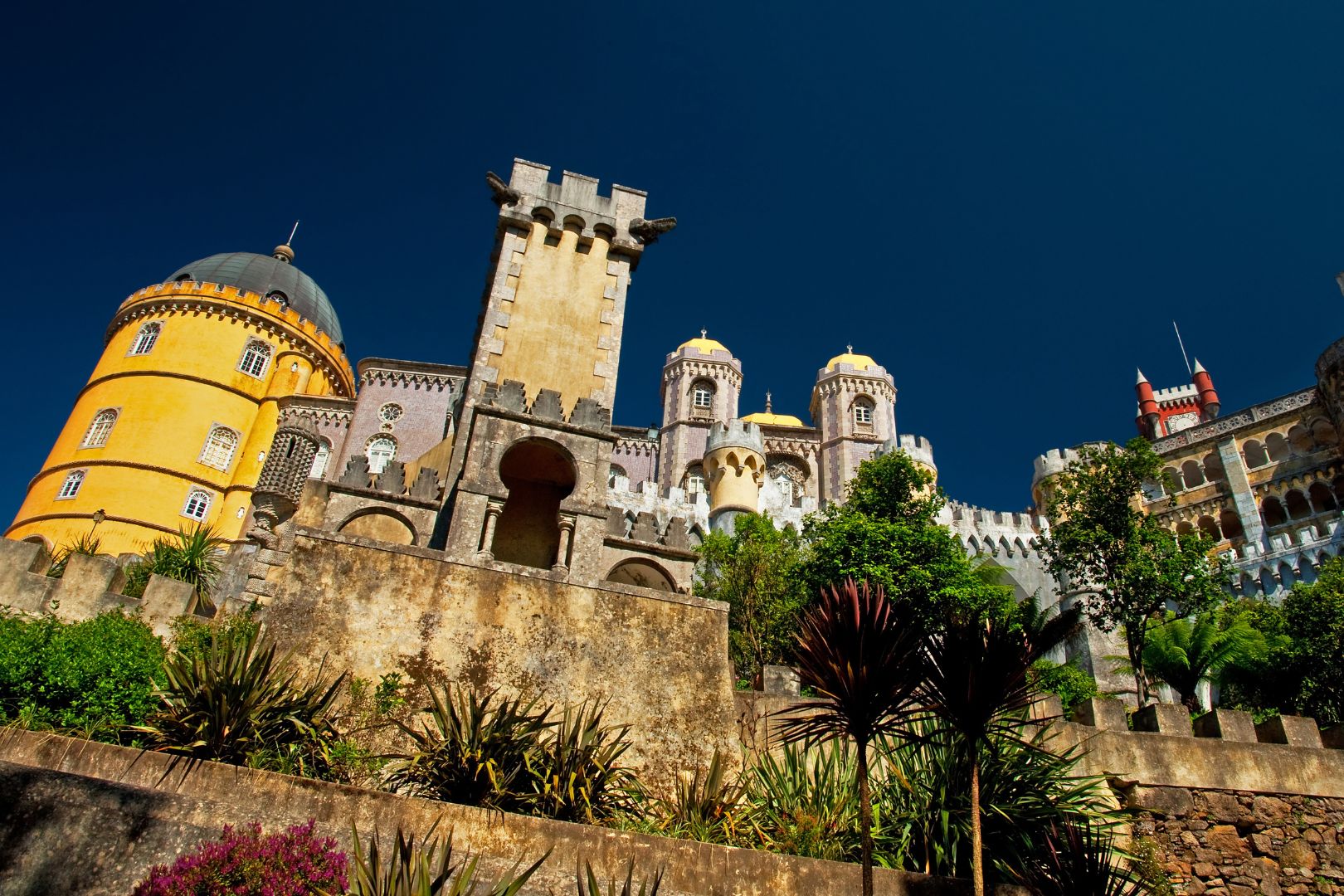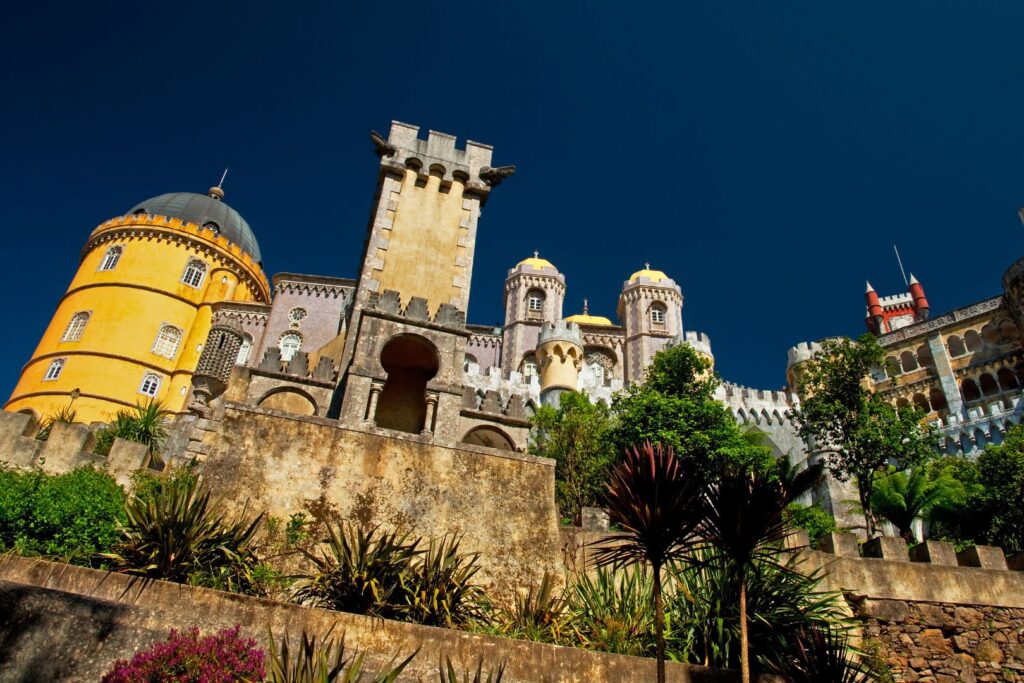 The area includes the Sintra-Cascais Nature Park through which the Sintra Mountains run.
The historic center of the Vila de Sintra is famous for its 19th-century Romanticist architecture, historic estates and villas, gardens, and royal palaces and castles, which resulted in the classification of the town as a UNESCO World Heritage Site.
Sintra's landmarks include the medieval Castle of the Moors, the romanticist Pena National Palace and the Portuguese Renaissance Sintra National Palace.
Sintra is one of the wealthiest municipalities in both Portugal and the Iberian Peninsula as a whole. It is home to one of the largest foreign expat communities along the Portuguese Riviera and consistently ranks as one of the best places to live in Portugal.
With a classic medieval town feel, Sintra is one of the most interesting places in this charming country.
The Palace of Sintra (Palácio Nacional de Sintra), also called Town Palace (Palácio da Vila) is a present-day historic house museum. It is the best-preserved medieval royal residence in Portugal, being inhabited more or less continuously from at least the early 15th century to the late 19th century.
It was one of two castles at what is now Sintra in the Moorish Al-Andalus era that began with the Umayyad conquest of Hispania in the 8th century. The other, now known as the Castelo dos Mouros (Castle of the Moors), located atop a high hill overlooking modern Sintra, is now a romantic ruin.
It is a significant tourist attraction, and is part of the cultural landscape of Sintra, a designated UNESCO World Heritage Site.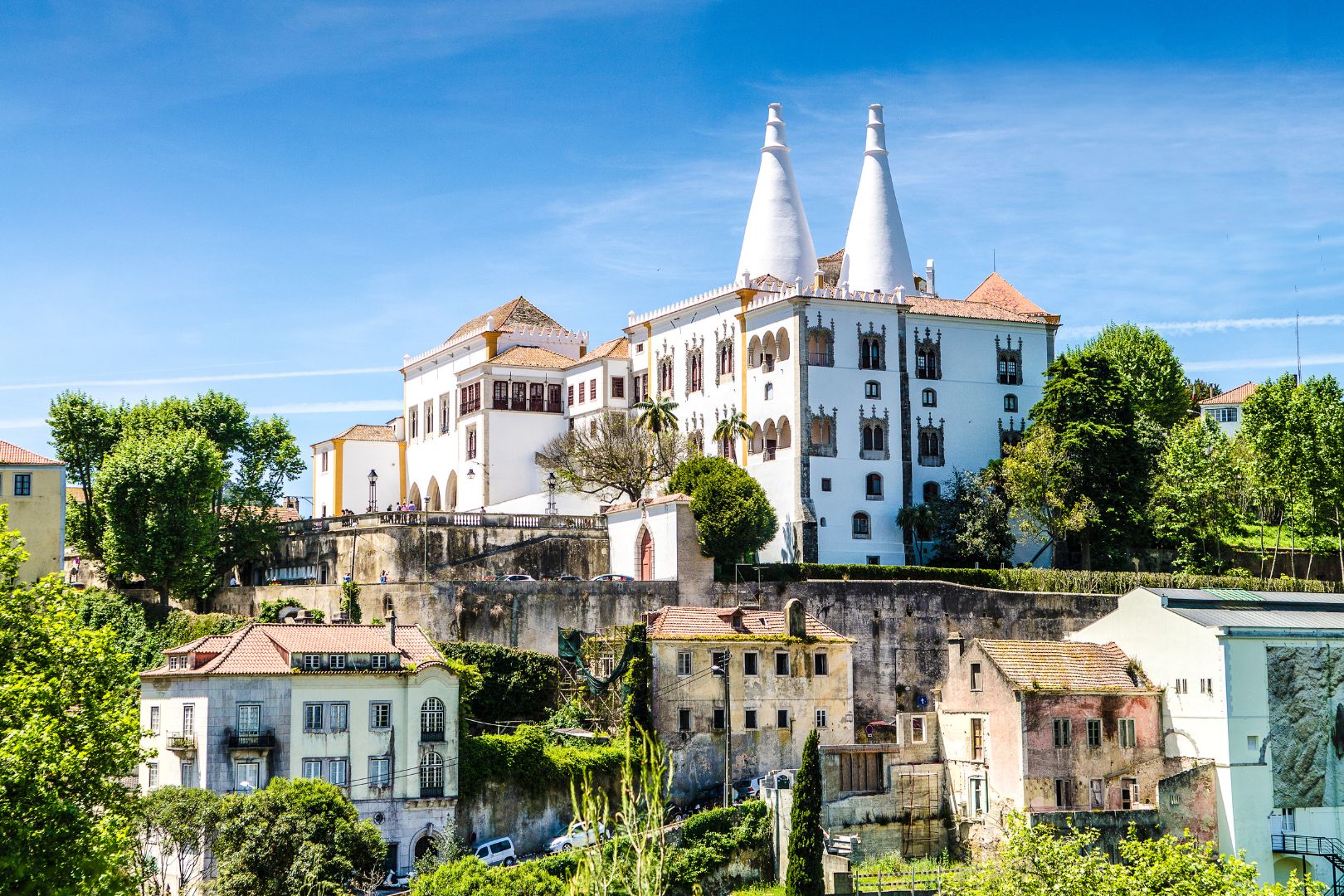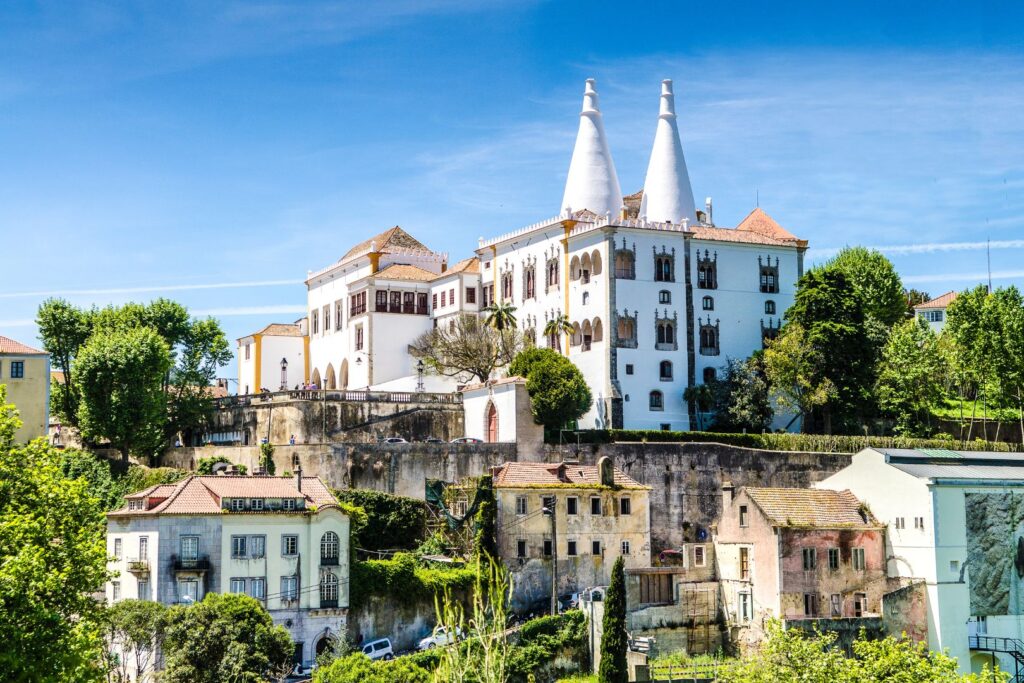 The Pena Palace stands on the top of a hill in the Sintra Mountains above the town of Sintra, and on a clear day it can be easily seen from Lisbon and much of its metropolitan area.
It is a national monument and constitutes one of the major expressions of 19th-century Romanticism in the world. The palace is a UNESCO World Heritage Site and one of the Seven Wonders of Portugal. It has a profusion of styles much in accordance with the exotic taste of the Romanticism. The intentional mixture of eclectic styles includes the Neo-Gothic, Neo-Manueline, Neo-Islamic and Neo-Renaissance.
It is also used for state occasions by the President of the Portuguese Republic and other government officials.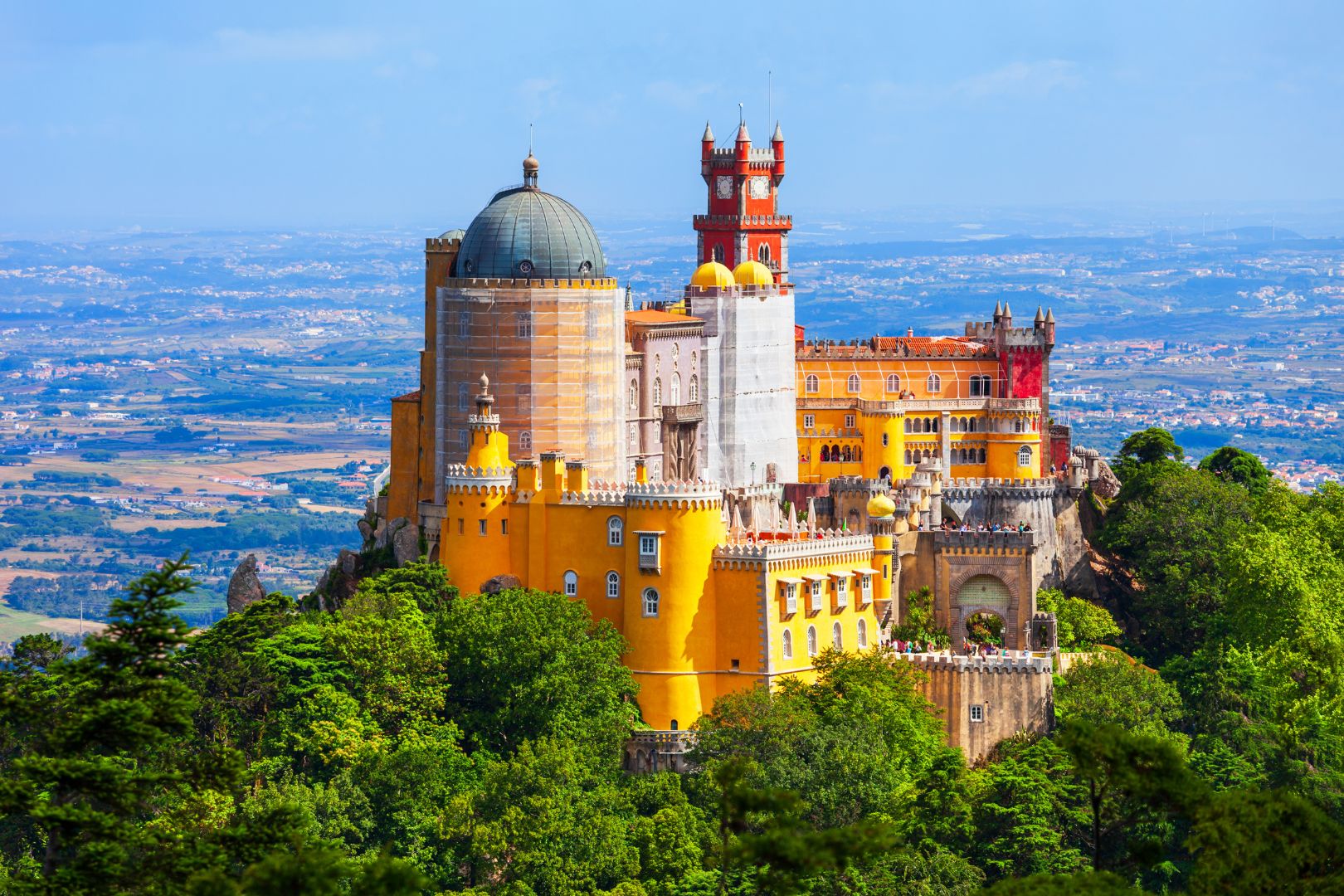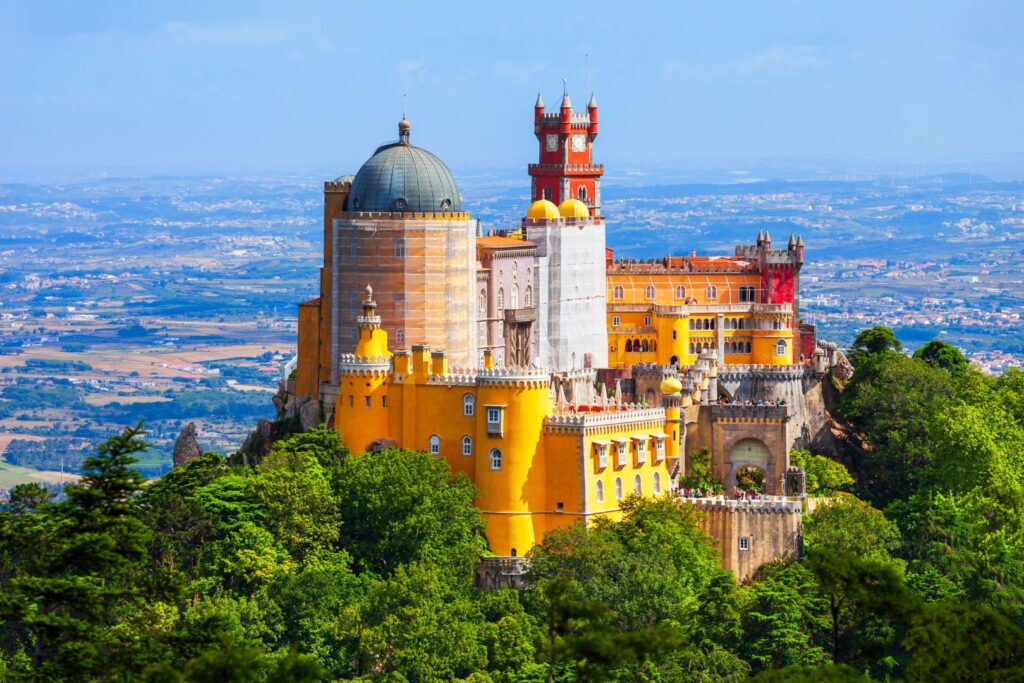 Book a Consultation and our team will help you to choose the best visa type, location and investment for you and your family.