PORTUGAL PROPERTY MANAGEMENT
ONE STOP BOUTIQUE AGENCY, PREMIUM CONCIERGE & PROPERTY MANAGEMENT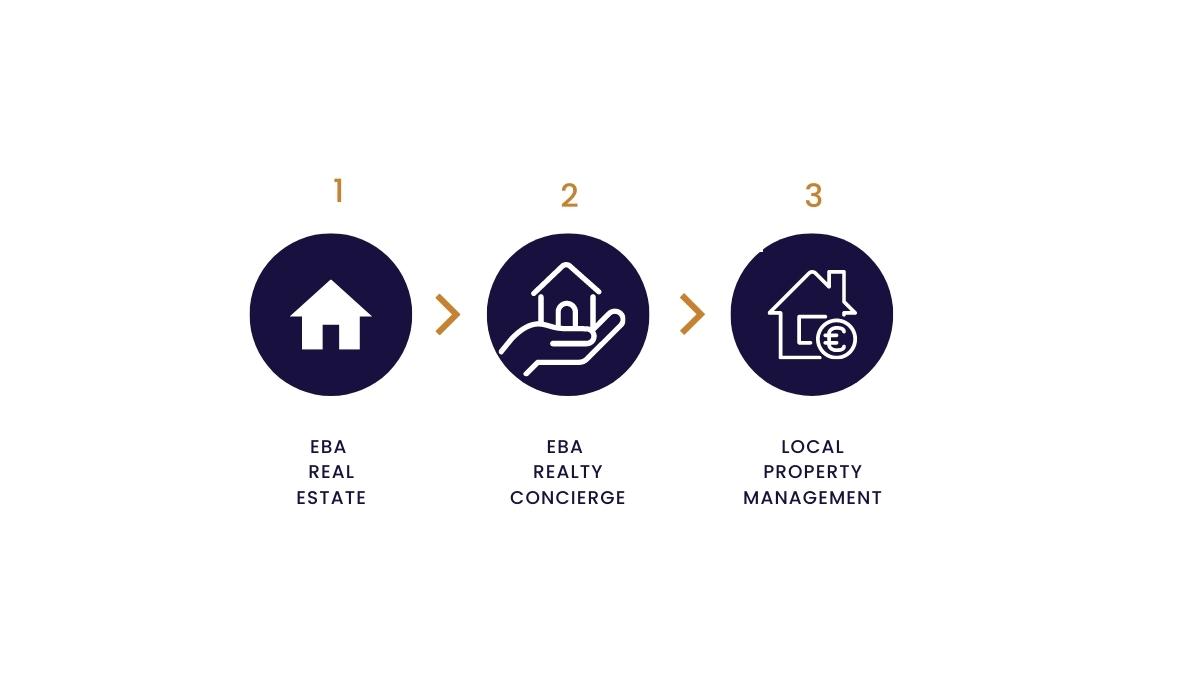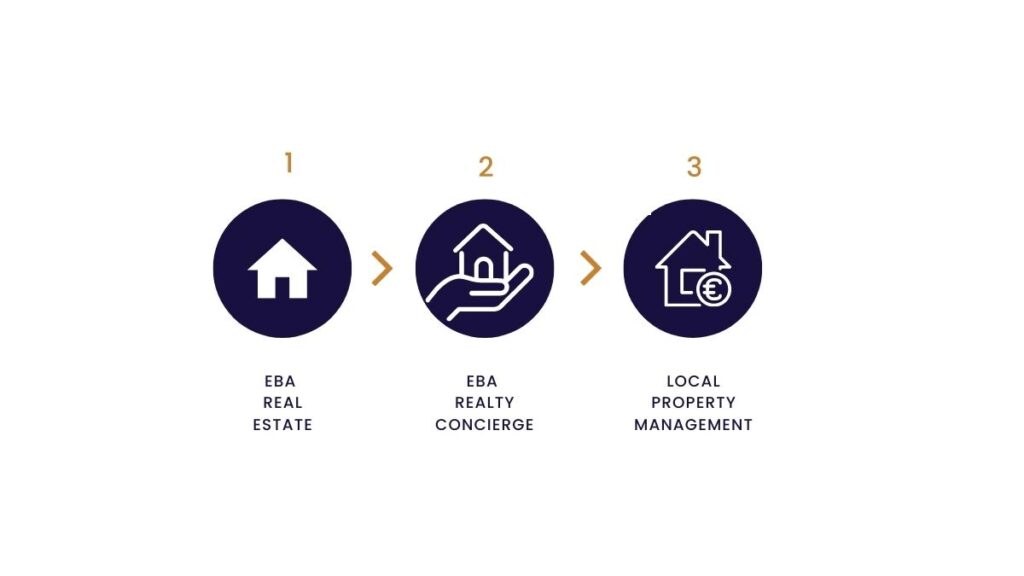 "Our rental agents do more than manage properties. They minimize your costs and maximize your income"
Our dedicated, experienced, and reliable team relieves all the hassle of renting. Save time and money when trying to rent your property.
Quality Tenants. Increased ROI. Stress-Free Management. Through our rental agents, we can customize a plan to fit your needs for the highest rate of success.
We are proud to have people with diverse educational backgrounds, work experiences and personal interests. We use cutting-edge technology to deliver predictable profits and efficient services.
Short Term Premium Property Management in Portugal
EBA REALTY CONCIERGE

All the services you will need before talking to our rental agents: utilities connection, business opening, insurances, mandatory first aid kit, local rental license, photography, helping to hire contractors such as interior designers, gardeners and cleaning.

LISTING CREATION AND MANAGEMENT

Our hospitality agents will create a listing for your property with corywriting and high converting pictures showcasing competitive advantages and best features.

LISTING OPTIMIZATION

We use an algorithm that works with real-time market data to determine the best price for your listing. This helps property owners to optimize their earnings and maximize their ROI.

GUEST HOSPITALITY & COMMUNICATION

Guest communication is one of the most time-consuming aspects of short-term property management. Our experts will offer your guests accurate and timely support around the clock!

HASSLE-FREE CHECK IN

When guests arrive tired after a long flight, all they want is a hassle-free check-in. After all, it is all about the experience, right? The little details are the most important to ensure great reviews. Therefore, our rental agents will be available to assist guests before arrival;

GUEST SUPPORT DURING THE STAY

We accommodate guests requests to ensure they have everything to enjoy a lovely time in your place. If you prefer to have 24-hour digital self-check-in, this is also available and recommended.

PROTECTION

Housekeepers ensure that your property is in good condition and properly locked.

HOUSE CLEANING

It feels so good to arrive in a sparkling clean place and sense that it was carefully prepared for you as a guest. Our professional housekeepers have experience working in the hotel industry. Therefore they have been trained to take care of each detail to ensure your guests will have a fantastic time.

AMENITIES

Some of our rental agents, depending on location can offer these amenities: Nespresso Caps, Soap, Shampoo, Body Lotion, Conditioner, Kitchen basics, and more.

PREMIUM QUALITY TOWELS AND LINENS

For guests' convenience, our agents provide premium quality, professionally laundered, hand-inspected towels and linens. Clean and fresh sets are guaranteed to add a touch of luxury to the standard rental experience.

PROPERTY MAINTENANCE

Depending on the location, minor fixes are included in the maintenance package. In this case, clients must deposit a small amount to be withdrawn in case the house needs attention. In all 5 locations,* our agents can identify and inform our clients about the maintenance and repairs needed. We can also get estimates on your behalf when necessary. We work with these 5 locations: Algarve, Lisbon, Silver Coast, Porto / North and Madeira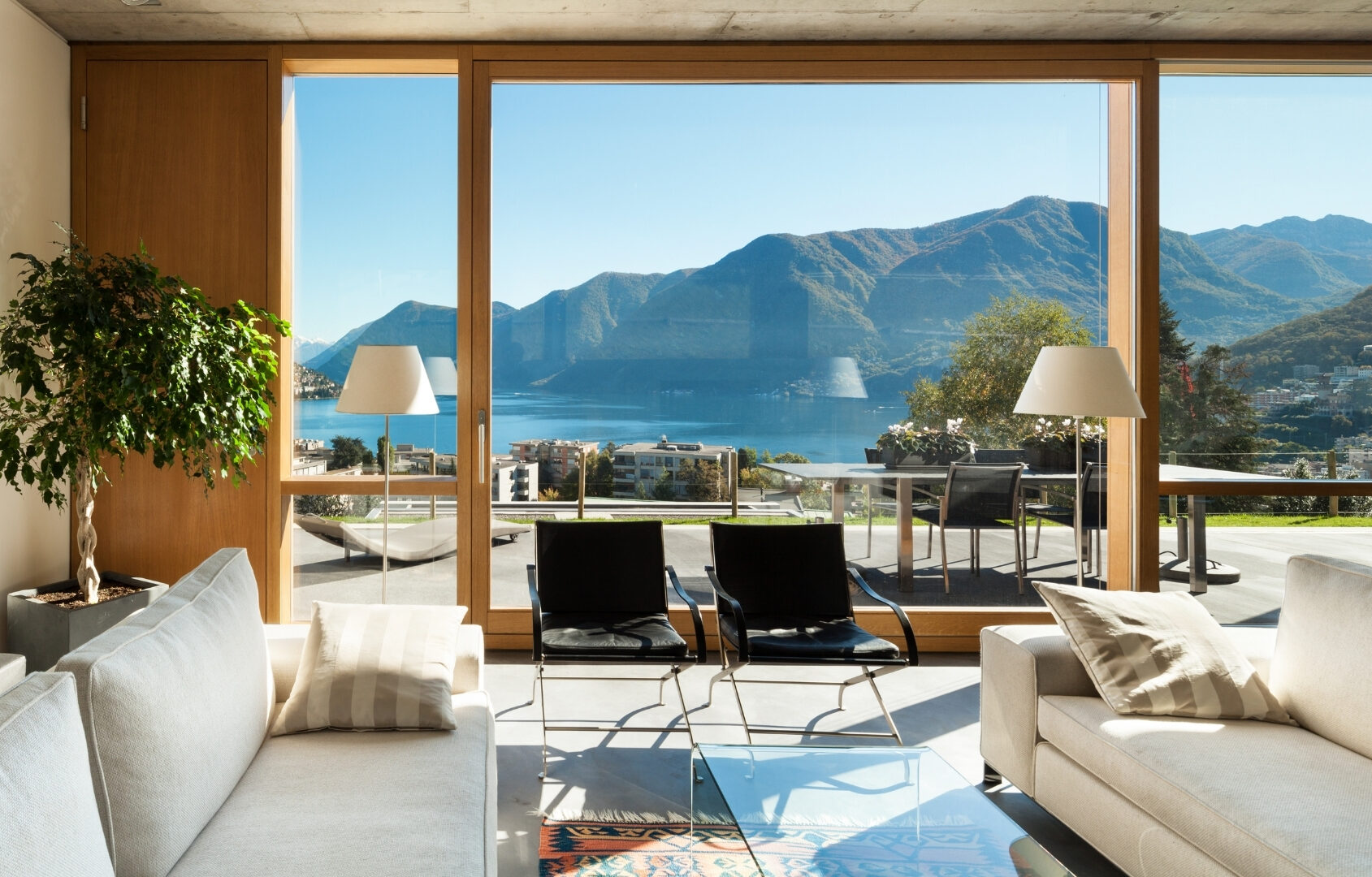 *Available only in some locations
You bought a house in Portugal, now you need local assistance to arrange the details before start profiting from it.
To learn more and to get the process started, book a consultation and talk to our Portugal Property Management experts.
You can be confident that we will give you 100% loyalty as we help you to minimize your costs and maximize your ROI here in Portugal.