Concierge Relocation for
PROPERTY BUYERS
Property Buying with Exclusive Buyers Agents
+ Visa Assistance + Premium Relocation
We simplified the hiring of three essential services for your peace of mind, all in just one contract. With our Concierge Relocation for PROPERTY BUYERS package, we handle the entire process with meticulous care.
We understand that moving to a new country can be overwhelming, especially dealing with legal procedures, finding a home, and adapting to a new lifestyle. That's why we introduce our Concierge Relocation for PROPERTY BUYERS package, combining assistance in purchasing properties in Portugal, specialized guidance for visa acquisition, and dedicated Relocation Concierge services to support you before and after your arrival in the country.
While we assist you with your visa application, our experts navigate the complexities of the real estate market, ensuring you find a property that fits your criteria and budget perfectly. This way, you meet the mandatory requirement under Portuguese immigration law (of having a fixed residence in the country) confidently and well-informed.
After purchasing your property and getting your visa approved, our Relocation Concierge service takes over. Even before you move to Portugal, we handle setting up basic services and assist with essential tasks to help you seamlessly adjust to your new life.
With our Concierge Relocation for PROPERTY BUYERS you can focus on embracing your new journey in Portugal while we handle the complexities, ensuring a smooth and successful relocation process. Let us be your trusted partner in this exciting chapter of your life.
 We are EXCLUSIVE Buyer's Agents, never working for the seller
In Portugal the real estate laws are different. Buying Real Estate without a Portuguese Exclusive Buyer's Agent can be a major challenge. Brint Portugal is a Real Estate Agency expert in the Portuguese Market. We are EXCLUSIVE Buyer's Agents (EBA), never working for the seller.
This package includes comprehensive planning and coordination for property purchase, including structural inspections (up to 1000 Euros), appraisals (up to 250 Euros), legal protection with title research and document verification, detailed surveys, contract drafting, and vigilant supervision. Additionally, we facilitate credit processes, ensuring your real estate investment is secure and hassle-free.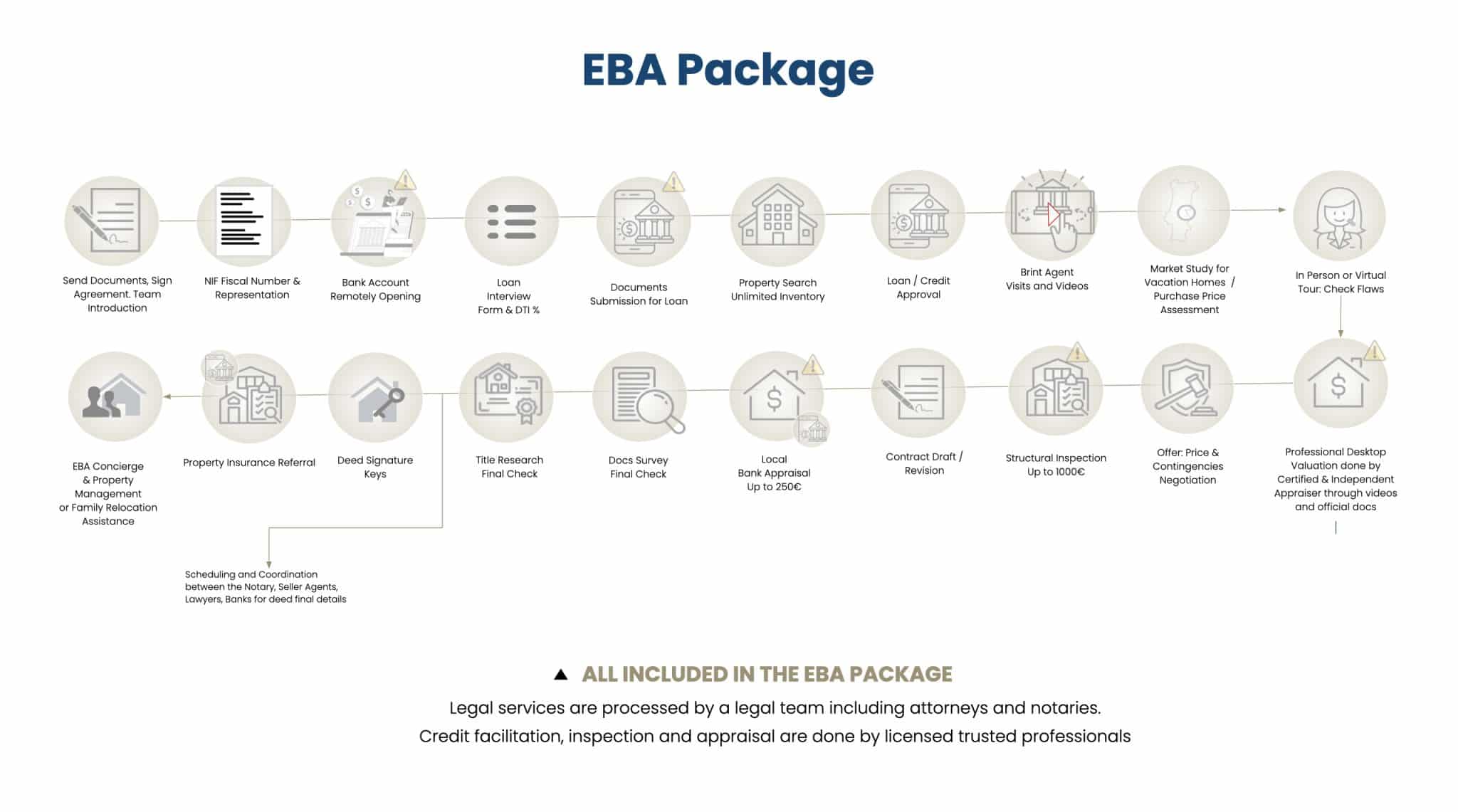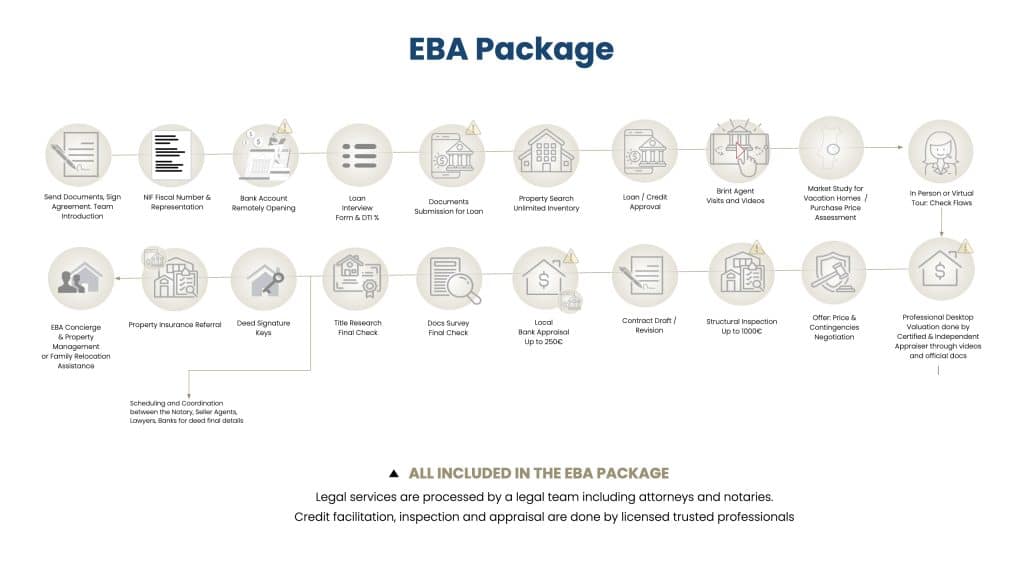 If you are considering the purchase of property in Portugal for retirement or investment, we have devised a comprehensive process to guide you through the complexities. The unfamiliarity with the market, language, culture, regulations, and legislation can be daunting.
We are a team of exclusive, independent buyer agents committed to assisting you not only in your pursuit of real estate in Portugal but also with crucial aspects such as family relocation, visa consulting, and more.
We take pride in being a family-run business with a nationwide presence. Serving as your comprehensive one-stop solution, we have dedicated agents situated across various regions of the country, ready to provide you with expert assistance in all the services you require.
Our Exclusive Buyer Agent (EBA) package encompasses the following services as described in the video:
1. Complimentary Buyer Consultation Following Qualification:
An initial meeting to discuss your specific needs, budget, and preferences.
Determination of your homebuying goals and timeline.
2. Local Documentation:
Facilitating NIF (Número de Identificação Fiscal) and remote bank account opening.
3. Loan Pre-Approval:
Assisting you in understanding and navigating the financing process.
Conducting a loan interview to calculate the Debt to Income (DTI) ratio.
Preparing a Loan Dossier in collaboration with a Mortgage Broker.
Submitting the loan application to multiple banks to secure pre-approval.
4. Market Analysis:
Conducting a thorough analysis of the local real estate market.
Providing valuable insights into recent sales, market trends, and pricing.
5. Property Search:
Actively scouring listings, databases, and partners to identify properties aligning with your criteria.
Access to off-market properties when available.
6. Property Showings:
Coordinating property viewings, including video recordings and live video tours.
Accompanying you to viewings to offer insights and advice.
7. Property Internal Price Assessment:
Assessing the property's history, comparable sales, and price per square meter.
8. Independent Appraisal by a Certified Agent:
Evaluating the property's condition, value, and potential.
Identifying any potential issues or concerns.
9. Price and Contingencies Negotiation with the Offer:
Negotiating with sellers or their representatives on your behalf to secure the most favorable deal while ensuring protection through contingencies.
10. Inspection Coordination:
Providing physical supervision during property inspections.
Offering guidance on potential issues that may arise during inspections.
11. Documents Initial Check:
Conducting research on property documents to ensure alignment with the actual floor plan, local regulations, and Title Survey.
12. Contract Draft and Review:
Meticulously reviewing and translating the CPCV contract and associated documents through lawyers.
Explain terms and conditions to ensure your full comprehension.
Facilitating signing on your behalf with a Power of Attorney when necessary.
13. Closing Support:
Conducting a final check on documents and title to ensure compliance.
Coordinating with multiple parties (lawyers, notaries, seller agents, property owners, etc.).
Issuing tax guides and assisting with their payment.
Guiding and translating for you throughout the closing process.
Ensuring accurate and timely completion of all necessary paperwork.
Facilitating the signing of the deed with a Power of Attorney when required.
14. Money Transfer:
Referring you to a trusted partner for easier transaction and savings on money exchange.
15. Insurances:
Coordinating and referring you to a trusted insurance broker for your protection.
16. Post-Purchase Concierge:
Addressing any post-closing issues or concerns.
Providing resources and referrals for home-related services, including utility connection and deep cleaning as needed.
17. Buyer Representation:
Acting exclusively in your best interest, serving as your advocate throughout the entire process.
Ensuring there are no conflicts of interest with sellers or their agents.
18. Education and Advice:
Offering expert advice on the real estate market, neighborhoods, and home-buying strategies.
Providing essential information on legal and financial aspects of home buying.
19. Customized Services:
We tailor our services to cater to your unique needs and preferences.
Adapting to changing circumstances during your homebuying journey.
20. Confidentiality:
Maintaining the strictest confidentiality regarding your personal and financial information.
21. Property Management:
When it comes to investment purchases, we collaborate with rental agents to deliver top-notch property management services.
Seamless Integration
The Portugal Visa is a fast and affordable way for you and your family to realize your dream of living in Europe
The Brint Portugal Visa Assistance goes beyond the basics. We help you obtain your NIF (Tax Identification Number), open a bank account, prepare a dossier for the embassy interview, and assist with various other essential procedures, ensuring your integration into the Portuguese system is smooth and stress-free.
We assist you throughout the application process, helping you secure a two-year Visa, extendable for an additional three years, ensuring a smoother journey to European citizenship than ever before.
Our Portugal Visa Assistance provides a comprehensive range of services to make the process smooth and worry-free:
Complete Guidance: We reduce stress during the process;
Creation of Embassy Dossier in Portuguese; Certified Translations; Translation and Authentication of Birth Certificates and FBI Criminal Records Included;
Fast Approval Timeframe: 30-60 days with an average of 40 days approval (100% Approval Rate);
Documental Guidance: We prepare more documents than requested by the embassy based on our clients' experiences. Some clients had to send additional documents based on their situations, and we included all documents from past experiences in our list;
Interview Scheduling and Coordination: Our team remains on standby until you leave the embassy to assist with last-minute requests/answers;
Accompanied by Lawyer: During the immigration interview, our immigration lawyer will be present to assist you for extra assurance;
Consulting: We answer all questions and are available daily to make the process smooth and easy.
Preparation and Signing of Power of Attorney;
Obtaining the Tax Identification Number (NIF) for the principal applicant and all dependents (fee included);
Being the Fiscal Representative (fee included);
Processing Documents to Open a Bank Account Remotely (fee included);
Welcome Pack: We provide customers with all necessary information;
Digital Organization: We create folders and insert all required documents in Google Drive, organizing the entire process in the cloud;
Document Checklist: We maintain constant communication with the client about pending items throughout the process;
Guidance on Money Transfers;
Document Checklist and Final Compilation Guidance before the main interview;
Follow-Up Until Visa Approval: (Check Roadmap Transition Services for complete assistance between the visa and immigration interview);
Immigration Interview Scheduling;
Our lawyer accompanies the principal applicant to the immigration interview;
Our lawyer accompanies dependents at the immigration interview;
Translation between Lawyer and Clients, if necessary.
With our Portugal Visa Assistance, we ensure you have all the necessary support, from paperwork preparation to visa approval, making your move to Portugal as smooth as possible.
Our responsibilities.
Your peace of mind.​
We help you to take care of important details during your international moving process. Countless aspects of your life and your family's life must be rearranged, cancelled or restarted in your new country. Before you get heavily involved in the moving process, we recommend you to make a list with all the necessary steps to relocate smoothly.
We will provide detailed to-do lists regarding all the things you need to take care once you arrive here, to make sure nothing is overlooked. In other words, while you deal with your transition there, we will take care of it here.
Our Premium Relocation Concierge Service offers personalized support for individuals and families upon their arrival. Among various other services, we guide you through the process of acquiring essential identification numbers (NISS, Utente Numbers), take care of setting up basic services (water, electricity, and internet), and assist with applications for fiscal benefits such as the Non-Habitual Resident (NHR) status.
At Brint, we like to think ahead and therefore, you can expect to save as our goal is to expedite time and minimize unnecessary costs.
All services listed below are included, except in cases where additional fees are specified.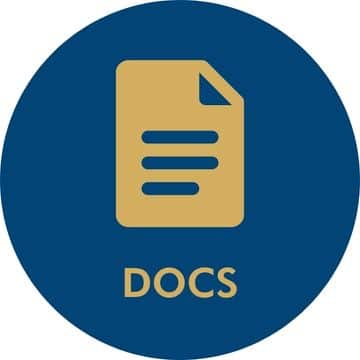 Services provided by licensed partner lawyers and accountants:
Introduction to trusted accountants and lawyers.
Registration of NISS (Social Security Number): we handle this process on your behalf, sparing you the need to visit the social security department.
Fiscal Address Update: we manage the address change with the finance department, eliminating your direct involvement.
NHR (Non-Habitual Resident) or similar fiscal benefits package.
Guidance on changing your driver's license.
Guidance on obtaining proof of address needed for various documents in your city hall.
Certified translations by lawyers.
Authentications and certifications when needed.
Available Fiscal Study (only for relocation clients – €500).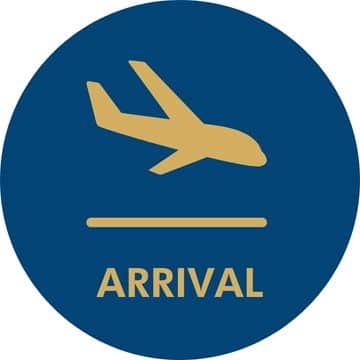 Planning, coordination, and preparation before and after arrival.
Organization and execution of airport transportation to your residence.
Airport reception in your new country of residence.
Cell phone SIM cards upon your arrival.
Neighborhood orientation tour as a local.
Assistance with setbacks and unforeseen events.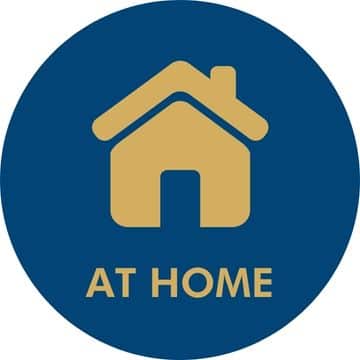 Power of Attorney to represent you in Portugal if necessary.
Contract, connection, and installation of public utility accounts (water, gas, electricity, etc.).
High-speed internet and phone contract, internet installation.
Assistance with local apps for food delivery, car rides, among others.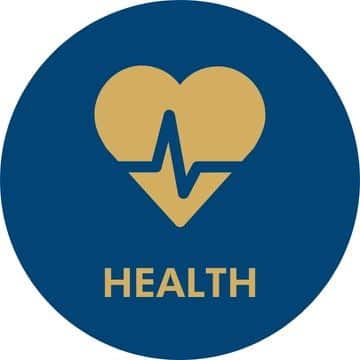 Guidance on obtaining Government Health Numbers.
Setup and guidance for a private doctor.
Explanation on navigating the Portuguese Health System.
Assistance in procuring Private Health Insurance if needed.
Guidance on the National Health System app.
Overview of the public healthcare system and private healthcare options.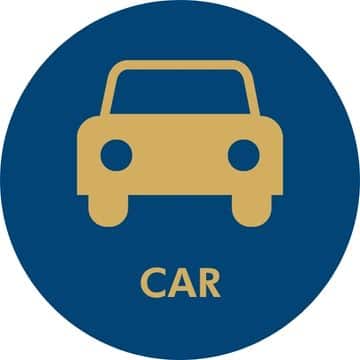 Assistance with car registration.
Guidance on car insurance procurement.
Instructions on transferring your driver's license.
Car rental: local search for the best deals (client's credit card required).
Guidance on car financing.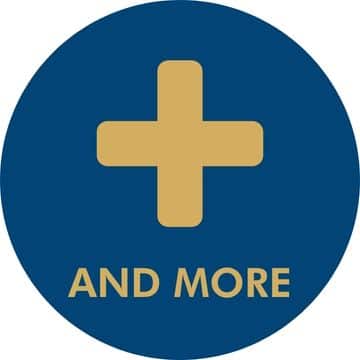 Answering relocation-related questions before and after arrival, and providing local tips (up to 30 days, except for NISS and UTENTE numbers).
Advocacy on your behalf, if necessary, using local knowledge.
Providing a list of important and valuable information.
Utilizing our expertise to expedite processes on your behalf.
Assistance in finding local temporary accommodations.
Shopping assistance: one-time supermarket visit to show the best places to shop on the day of arrival.
Practical tips showcasing local apps for food, car rides, the national health system, etc.
Guidance on school information, enrollment, documentation.
Guidance on bringing animals (if necessary – 120-day process).
Assistance in finding and hiring contractors on your behalf (cleaning, gardening, painting, etc.).
Translation for other matters.
Assistance with local reservations.

One-stop shop for all your real estate investment & relocation needs in Portugal. We turn the stress into comfort and ease.


D7 Visa: we will refer you to lawyers we trust to take care of the entire process and accompany you to your interviews.

Moving to Portugal is both exciting and challenging. We take care of all the relocation services you may need.

The necessary assistance for you and for your family when arriving in Portugal. Airport Service Meet, Mini Bus Rental for all passengers, Fiscal Number, Bank Account, Apostille, Translations, Utilities Connection, Assistance on getting Social Security and Medical Numbers, School Registration, Driver's License, etc.

Real estate is a street asset, you need to be on the ground to understand the local dynamics to choose the best investments. We will work for you, the buyer. In order to avoid conflict of interest, we don't work for sellers. We go after what is best for you alone.

Maintenance of your property in your absence. Contracting public utility services (water, electricity, gas, TV, phone, internet), Rentals, Cleaning, House Sitting, Gardening, Decoration, Remodeling, etc.
Ready to start your exciting journey in Portugal?
Let us handle the details, ensuring your transition is effortless and enjoyable.
To learn more and to get the process started, book a consultation and talk to our Portugal D7 Visa experts.
You can be confident that we will give you 100% loyalty as we help you fulfill your dream of living / investing in Europe.