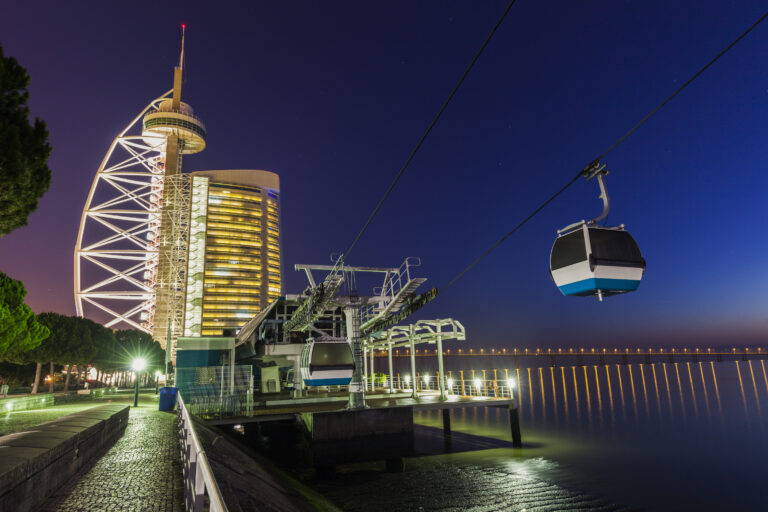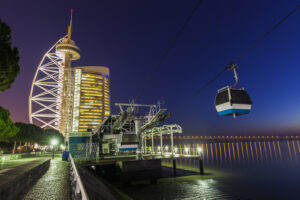 There are lots of things to do and see when visiting Portugal. But perhaps the country's biggest and most popular attraction can be found in its most famous city.
The Lisbon Oceanarium is one of the largest indoor aquariums in Europe and features an enormous and impressive collection of marine life and interactive displays that attract visitors from all over the world. Designed by renowned architect Peter Chermayeff and located on the grounds of Expo '98, the gigantic attraction is said to resemble an aircraft carrier., but its actually built on a pier in an artificial lagoon.
An Experience to Remember
You may have visited aquariums before, but you've never seen an oceanarium like Lisbon's. Here you can interact with a wide variety of marine life including otters, seagulls, penguins, sharks, rays, and even seahorses. The centerpiece is an 11,000-square-foot, 23-foot-deep tank that features four windows on its sides that allow visitors to peer directly into the mysteries of the deep.
Designed to look like the open ocean, the tank includes more than 100 separate species from all the world's oceans, including barracudas, giant groupers, and moray eels. One of the most popular residents is a large sunfish, a species found nowhere else in captivity anyplace else in the world due to its unique and demanding care requirements.
Famous Residents
Many of the sea creatures housed in the Lisbon Oceanarium have become celebrities. For example, there is a large spider crab named Eusebio, after one of Portugal's most famous soccer stars. And there's also Amalia, a sea otter named for famed fado singer Amalia Rodrigues.
You and your family will be impressed by both the size and natural diversity of the facility. If you are planning a visit to Portugal, make sure to include a stop at the Lisbon Oceanarium, one of Europe's most impressive destinations.