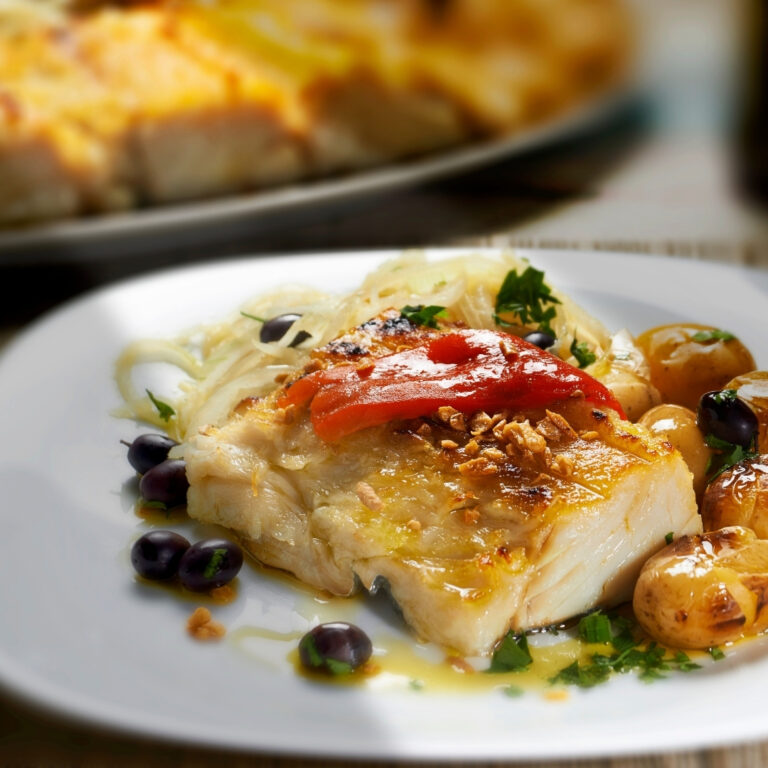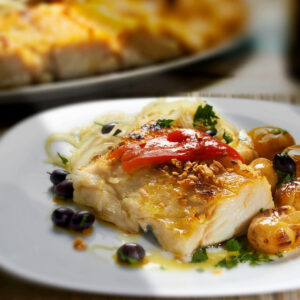 Portugal has some of the freshest, most delicious food in the entire world. Yet most people outside of the country aren't familiar with Portuguese dishes like Natas, Bacalhau à Brás, or Gomes de Sá. Why?  A lot of it has to do with Portugal being overshadowed by the cuisines of Europe's more visible countries, such as Italy, Spain, or France.
But some of it is also due to the Portuguese people being protective of their food and culture, not wanting it to be discovered (and potentially ruined) by hordes of rabid enthusiasts. Portugal's food is kind of like that great little restaurant you've discovered but keep it to yourself so that you can enjoy it without crowds.
It's the Food!
The splendidness of Portuguese food has everything to do with the country's location. Surrounded on two sides by the Atlantic Ocean, Portugal has a tradition of exceptional seafood dishes, many of which contain cod, the primary seafood caught by Portuguese fishermen for thousands of years.
The closer fish is to the ocean, the fresher it will be. And there is no country with such a short distance from pier to table than Portugal. In many instances, the fish meal you are enjoying today was caught overnight and has never seen the inside of a freezer.
Freshest Ingredients
But seafood isn't the only food source that is freshest in Portugal. Olive oils, fresh fruits and vegetables, and even nuts are harvested and prepared daily by craftsmen who have been learning their craft from their ancestors for thousands of years.
Truly, Portuguese cuisine has to be experienced to be believed. And it's worth a trip to sunny Portugal just to try some of the many fresh and delicious dishes that make this friendly and inviting country's food the best you will find anywhere.