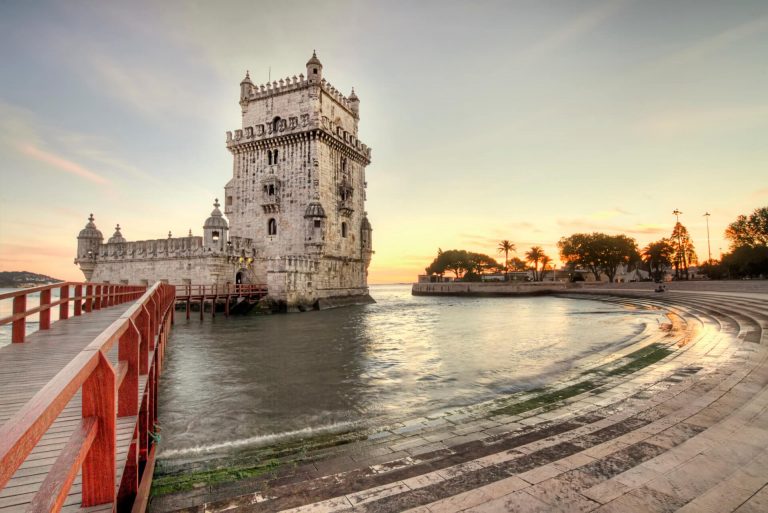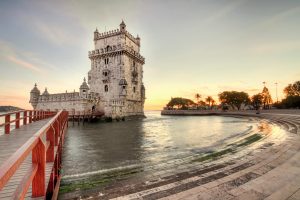 Thanks to its rich history and enduring culture, Portugal offers visitors a plethora of places to visit. Like most European countries, there are castles and ancient ruins aplenty. But there are also unique landmarks and unusually offbeat places that make any trip to Portugal distinctly memorable.
From Lisbon's Belem Tower to Sintra's Pena Palace to Porto's historic Dom Luis Bridge, there are endless interesting and intriguing places to visit that offer tourists and residents alike a peek into Portuguese history and culture.
Capital City Sites

Starting in Portugals' capital city of Lisbon, visitors could spend days or even weeks visiting the most memorable sites and still not see them all.
Belem Tower is a 16th Century watchtower along the Tagus River near the country's main port. Built originally to monitor ships leaving and arriving from all over the world, the tower today is a UNESCO landmark that attracts hundreds of visitors per day to ruminate among its ruins.
The nearby Jeronimos Monastery is another top-rated attraction in Lisbon that holds an important place in Portuguese history. It's also the burial site of many important figures, including King Manuel I and Vasco da Gama.
While traveling around Lisbon, you likely will cross the 25 de Abril Bridge, a 2,000-meter-long structure reminiscent of San Francisco's Golden Gate Bridge and is accessible only to cars and trains, not trucks.
Cristo Rei Statue

Many are familiar with the statue of Christ the Redeemer that overlooks Rio de Janeiro, Brazil, but did you know that Lisbon has its own version?
The Christ the King statue was built after World War II and commemorates the country's gratitude for being spared the destruction the rest of the continent suffered in that era. Standing 28 meters high and 110 meters at the base, the statue's open arms face Lisbon, watching over the city and keeping her residents safe from harm.